The Intriguing Design of South Beach, Singapore
The integrated development South Beach including South Beach Residences spot a design that would intrigue and entice any. Located on Beach Road and just next to the Central Business District of Singapore, the mixed use development is certainly in a class of itself. It comprises of an area equivalent to that of a city block. Being between the Civic District and Marina Center in downtown Singapore, are just some of the advantages of the mega integrated development. Right from the external facades of the state of the art design to utility of every set piece in the entire architecture, South Beach epitomizes excellent example of a sustainable and iconic landmark.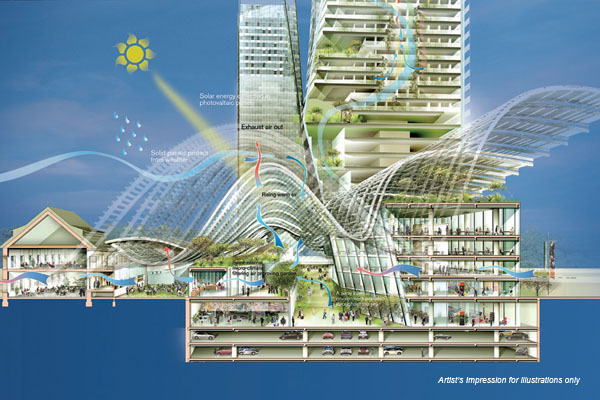 The mega development would have two towering buildings – the North Tower and the South Tower. There would be an exclusive club with recreational amenities, a green strip running through the prestigious development for pedestrians and the project would conserve and protect the four historical buildings that are already there on the site. The towers have a curvature that aesthetically and architecturally blend with the canopy atop the pedestrian strip. The distinct architectural design has been conceived to utilize the tropical weathers of Singapore. The canopy harbors photovoltaic cells which can generate solar power and the entire structure can also double up as a rain water harvesting system. The entire design of South Beach Residences has been conceived and developed to capitalize on the natural tropical climate of Singapore and to harness that for environmentally rewarding initiatives.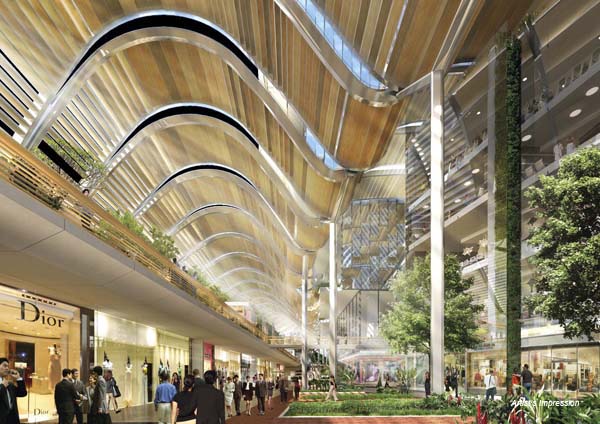 The North Tower of the mega development would host office spaces. The South Tower would host a hotel and 190 residences, ranging from condo apartments to penthouses. Both the towers of South Beach Residences boast of spectacular views of the city. The residences, business spaces, commercial zones and the designer hotel would enjoy various views of the surroundings, the city's skyline, the downtown landscape, the Marina Bay and Orchard Road shopping district. Some residences offer a mesmerizing 360 degrees view.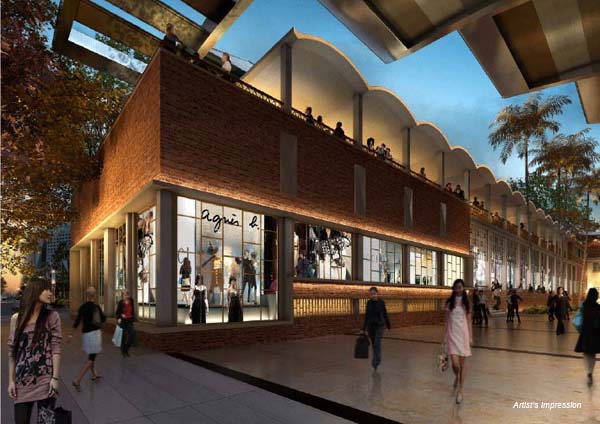 South Beach Singapore is a perfect blend of cultural sensibilities and aesthetics, heritage architecture and state of the art technology. Right from the light filled pedestrian avenue under the canopy to the sky high residences, every feature of the establishment would entice any. This prime real estate also adheres to the ideal of city in a garden, as is apparent by the numerous plants and greenery in the development, right from those lining the green spine to the sky gardens.